Erotic HCI at NordiCHI 2010
Erotic HCI Workshop at NordiCHI 2010 Call For Papers
Who wants to go to Iceland and talk about sex with computers? I do! I do!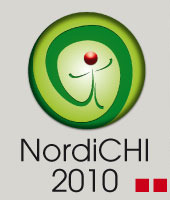 Much like the Sexual Interactions Workshop at SIGCHI 2006, the Erotic HCI Workshop at NordiCHI 2010 will be a day long workshop on sex and human/computer interaction. The call for papers is currently up, and papers are due by August 1. Topics include:
New designs and interfaces
Original user research and empirical studies
Critical essays that explore relations between cultural theory and human-computer sexual interaction
Theories, models, and frameworks for the design and evaluation of systems to support erotic life
Case studies
Inter-, multi-, and transdisciplinary research on erotic life and HCI
The 2006 workshop was awesome, and I expect this one to be just as good!