Controlled Sensations Bondage Station
Controlled Sensations Bondage Station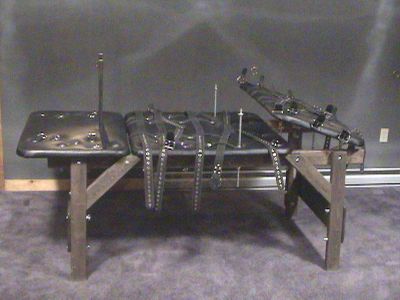 So, what do you get when you take...
Various Locking Mechanisms
Various Sensory Deprivation Mechanisms
LED Strobe Glasses
Why, the Controlled Sensations Computer Controlled Bondage Station, of course!
This thing is what I'd do if I had money and time and an attention span and then some more money. It's fucking awesome, and it's open source! There's pictures of the setup, and the Python Source Code that runs the setup is available! There's also message boards to talk directly to the creator through.
I want one.