Vibratissimo Teledildonics blah blah WHO CARES HOW ITS MADE VIDEO YAY
I was already to do my usual snarkfest Vibratissimo for calling themselves 'first vibrator with an app', naming their toys "King", "Bruce", "Lee", and "Blade", marketing them similar to Bad Dragon's "bigger is inherently better" branding...
Then I looked them up on youtube and found out THEY POSTED A "HOW IT'S DONE" STYLE PRODUCTION LINE VIDEO COMPLETE WITH SILLY MUSIC AND OH MY GOD I AM SO HAPPY.
If they just added in a canadian voice over that makes bad dildo puns I'd just go right the fuck ahead and vote this toy of the year, even if it innovates in exactly no ways whatsoever.
Can you just imagine what these job titles look like on a resume?
2001-2003: Amor Inc. - Dildo Popper; Promoted to Dildo Washer from Dildo Gluer in 2002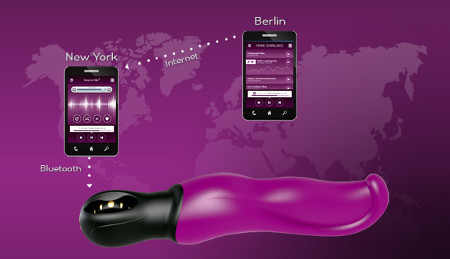 Anyways, I don't actually have the toy, but there's more talk about their Android app interface below.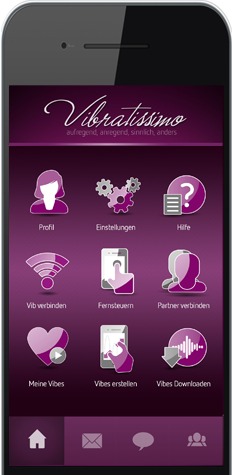 Vibratissimo has a free beta Android app up on the play store now. It allows you to control toys either locally or remotely, as well as sign up on the Vibratissimo network.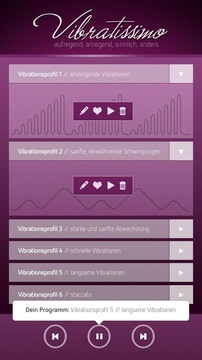 Signing up on the network allows you to create and store vibration patterns to use during toy control. Creation uses a simple pencil drawing interface. I wouldn't really call this the most intuitive of interfaces, because all you've got is draw, highlight, move, delete, and crop. There's not a lot of nuance to the system, meaning you can end up with weirdness pretty easily. I've got lots more thoughts on waveform drawing systems in general, but I'll leave that for a non-product-specific article or something.
Anyways, here's the actual spot for the product on youtube, with proof that yes, it is worth the money to hire a sound guy, otherwise this happens.
via queer.de